EduMatics® encompasses a consortium of professional consultants dedicated to providing comprehensive services to schools and school districts. We instill confidence and positive attitudes in each student by offering academic performance support and reinforcement.
Leveraging our industry experience and expertise, EduMatics® conducts a comprehensive analysis of the operational current state and seeks to identify strategies to escalate high-performers, elevate under-performers and improve overall levels of achievement.
Our program is truly customized for the success of each and every student. Success is earned not given. Therefore we tailor our educational components while streamlining our strategies for scholastic excellence. Consequently, by creating personalized curriculum, academic frustration is reduced in students, allowing them to learn and excel.
The EduMatics® Program consists of:
- Strategic Streamlined Curriculum For Grades Pre-K – 12, Adult Learning, and Special Education
- Research Based, Scientifically Proven Enhanced Academia Strategies
- Performance Enhancers Directly Targeting Strand Underperformers
- Complimentary Initiatives Strengthening Strong Strand Performers
- Incorporate Advanced Technological Methodologies For Structural Comprehensive Engagement and Development
- Customized Instructional Materials Individually Tailored For Student Scholastic achievement
- Continuous Instructional Support For All Areas of Improvement

The Pillars of the EduMatics® Method
These methodologies serve as essential components for academic growth:
Each individual begins at a leveled starting point based on placement testing aptitude.
EduMatics® customize our curriculum to meet the individual's needs; this allows each person to excel at his or her own pace.
By successfully completing assignments based off strand performance within recommended completion time, each concept will be mastered before moving to next strand level.
Ongoing practicing of the concepts will yield positive measurable outcomes.
Through continuous concept strengthening via the EduMatics® method, all individuals will maintain the confidence to become successful independent learners and effectively compete in the global marketplace.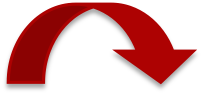 Promptness + Precision = Proficiency
The EduMatics® Method facilitates individuals to adhere to speed and accuracy to achieve mastery skill levels.
Knowledge Is Power!