We Tutor All Subjects, All Grade Levels!
Academic Coaching provides individuals with the chance to work individually with our professional staff members to enhance their academic, professional, and personal skills, gain confidence, discover motivations, and improve performance.
Common Goals for Academic Coaching:
Identify and work through obstacles getting in the way of academic success.
Develop study skills and habits necessary to be a successful student.
Get motivated and stop procrastinating.
Prepare for tests and reduce anxiety.
Establish a balance between academic rigor and extracurricular activities.
Improve time management skills.
Learn the importance of making notes and acquire the "how to."
Develop short and long term goals for success.
Learn self-discipline, self-motivation and self-efficacy.
Administer ongoing training methodologies to ensure employment innovation remains at the forefront.
Provide continuing education facilitating individuals to succeed in a highly competitive and ever-changing marketplace that values expertise and trustworthiness.
Deliver professional and personal development courses to professionals that are committed to investing in furthering their knowledge, skills, and abilities.
Promote and consolidate EduMatics® commitment to the local, national, and global community by planning and organizing cultural activities.
To promote the democratization of knowledge by disseminating scientific and non-scientific knowledge, through different activities and outreach programs.
Establish real spaces for training for the community, in order to disseminate advances in knowledge.
Stimulate the participation of cultural agents and the community in the cultural activities.
Establish permanent links with public and private cultural organizations at local, regional, national and international levels.
Devise and implement international cooperative strategies and principals to promote effective links between local, national, and international scientific and cultural organizations to foster the integration, cultural and academic enrichment of all EduMatics® learners.
Contribute to the promotion of the health and quality of life of elderly people.
Consolidate a positive and healthy social image of old age and the general process of human aging.
K-12 Personal Development Coaching
Test Taking Skills And Strategies
Being Respectful To others
Bullying
Critical Thinking
Dealing With Diversity
The Power Of Positive Thinking
Time Management
Conflict Resolution
Basic Listening Skills
Verbal Communication Skills
Body Language
EduMatics® encompasses a consortium of professional consultants dedicated to providing comprehensive services to schools and school districts. We instill confidence and positive attitudes in each student by offering academic performance support and reinforcement.
Leveraging our industry experience and expertise, EduMatics® conducts a comprehensive analysis of the operational current state and seeks to identify strategies to escalate high-performers, elevate under-performers and improve overall levels of achievement.
Our program is truly customized for the success of each and every student. Success is earned not given. Therefore we tailor our educational components while streamlining our strategies for scholastic excellence. Consequently, by creating personalized curriculum, academic frustration is reduced in students, allowing them to learn and excel.
The EduMatics® Program consists of:
– Strategic Streamlined Curriculum For Grades Pre-K – 12, Adult Learning, and Special Education
– Research Based, Scientifically Proven Enhanced Academia Strategies
– Performance Enhancers Directly Targeting Strand Underperformers
– Complimentary Initiatives Strengthening Strong Strand Performers
– Incorporate Advanced Technological Methodologies For Structural Comprehensive Engagement and Development
– Customized Instructional Materials Individually Tailored For Student Scholastic achievement
– Continuous Instructional Support For All Areas of Improvement

The Pillars of the EduMatics® Method
These methodologies serve as essential components for academic growth:
Each individual begins at a leveled starting point based on placement testing aptitude.
EduMatics® customize our curriculum to meet the individual's needs; this allows each person to excel at his or her own pace.
By successfully completing assignments based off strand performance within recommended completion time, each concept will be mastered before moving to next strand level.
Ongoing practicing of the concepts will yield positive measurable outcomes.
Through continuous concept strengthening via the EduMatics® method, all individuals will maintain the confidence to become successful independent learners and effectively compete in the global marketplace.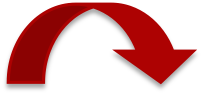 Promptness + Precision = Proficiency
The EduMatics® Method facilitates individuals to adhere to speed and accuracy to achieve mastery skill levels.
Knowledge Is Power!